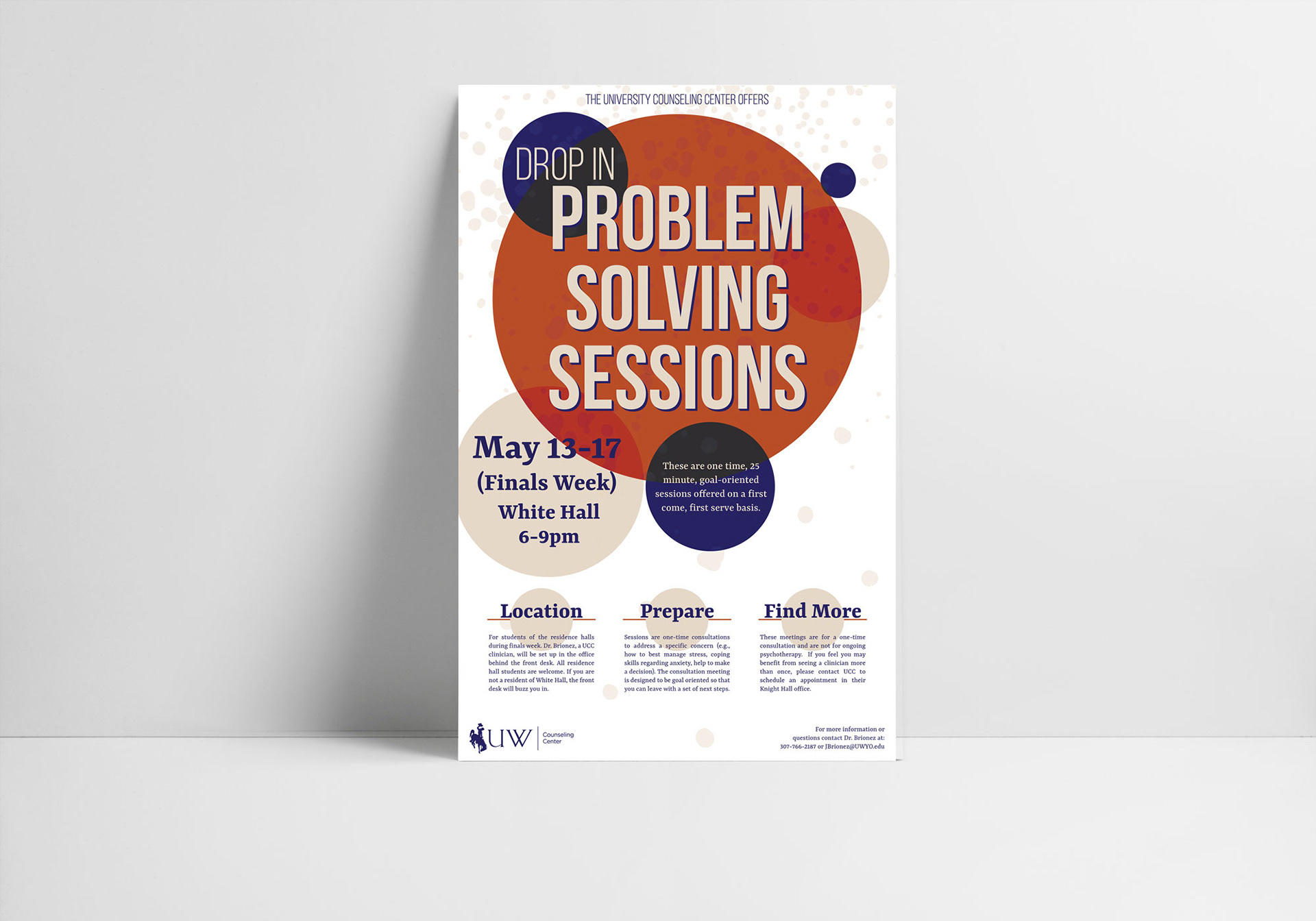 Problem Solving Sessions | UW Counseling Center
The prompt from the client on this poster included an open design in terms of color, style and layout. Although, the necessary copy for the poster was heavy. My solution was to create a design with hierarchy through font size, font weight, and design color. I also created a grid for the bottom section to help organize the longer copy, while leaving the top of the poster open.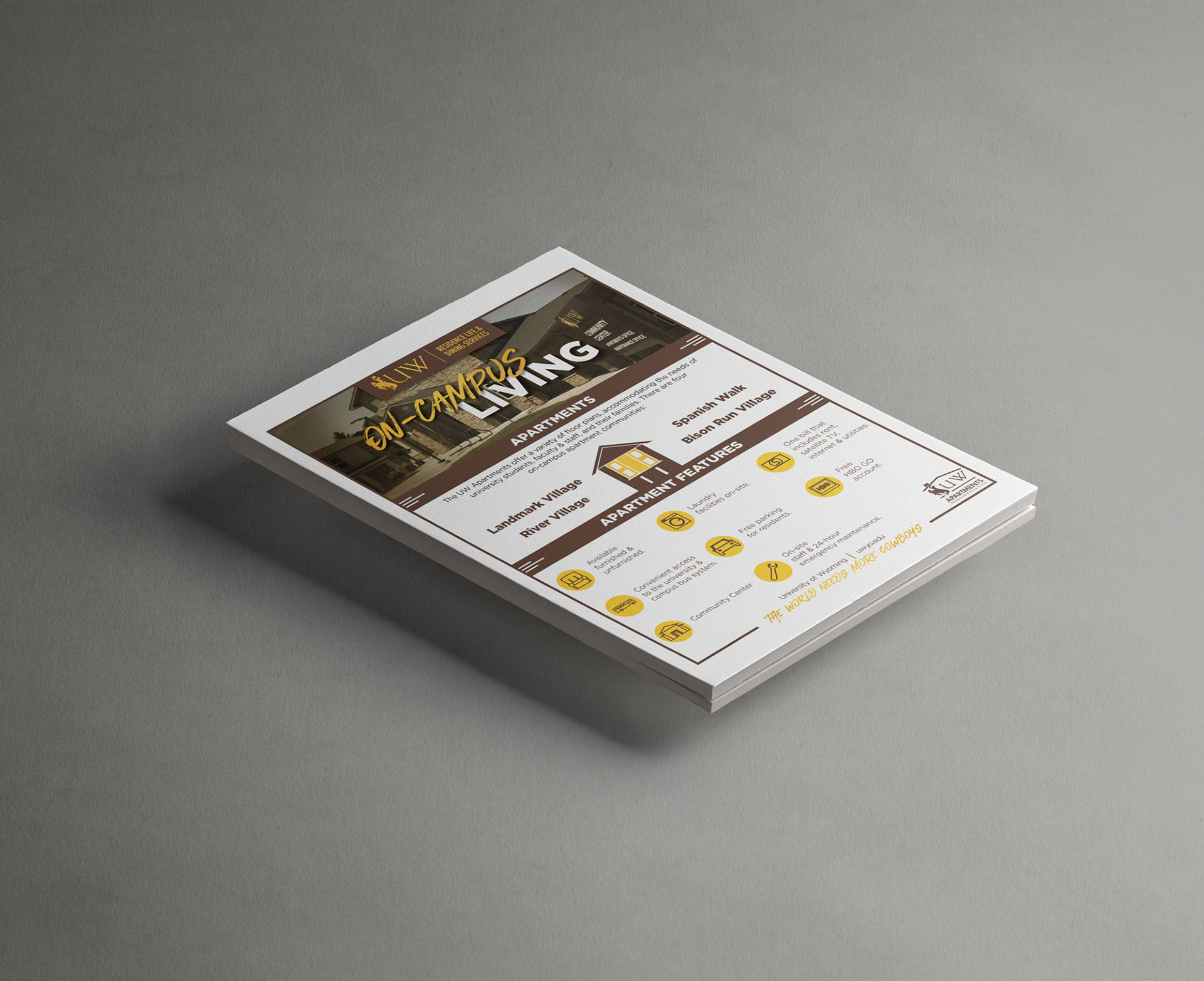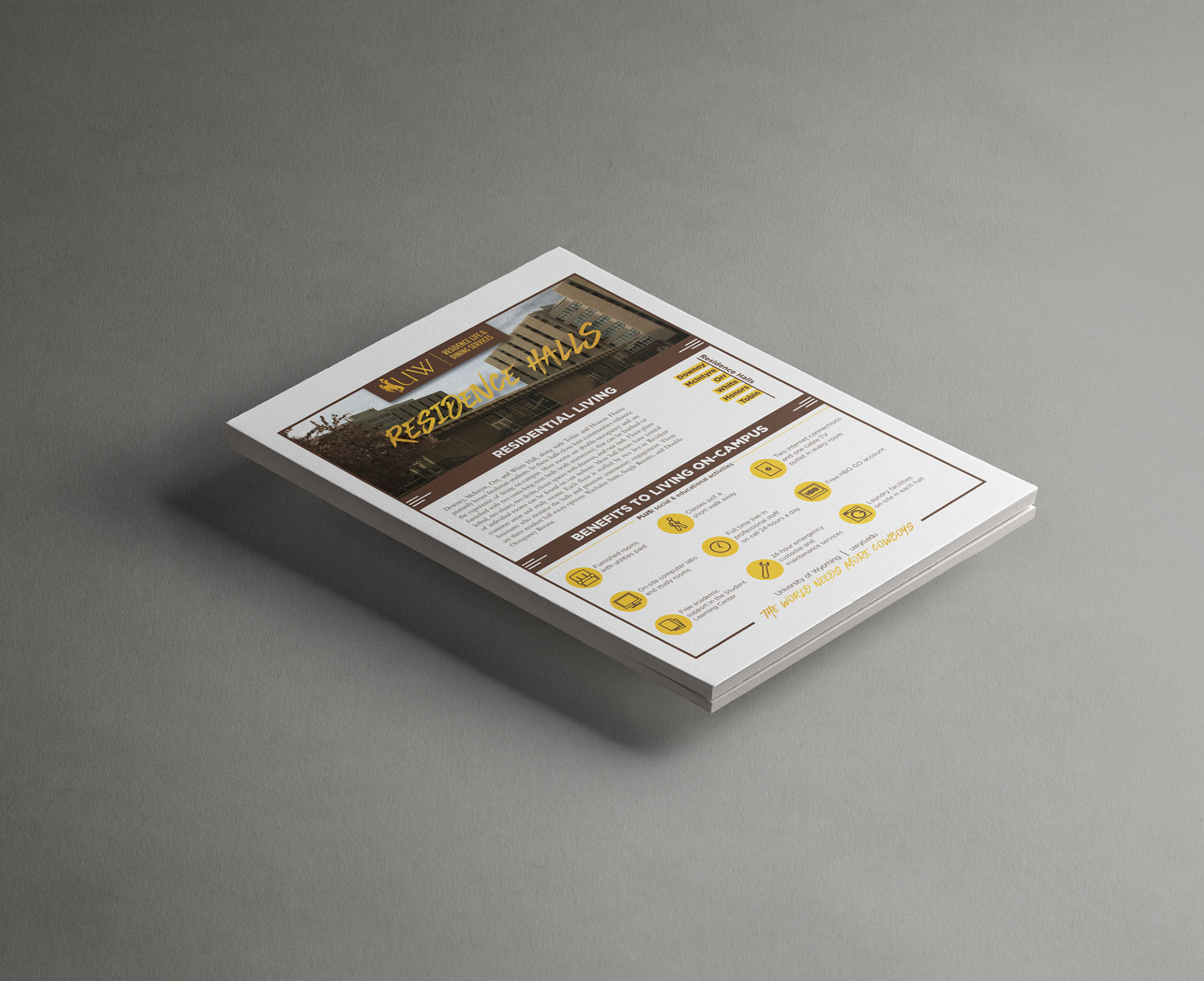 One Page Brochures | UW Residence Life & Dining
With the new branding, University of Wyoming Residence Life & Dining wanted to update their gate fold brochures into one page handouts. I created the layout, edited the photos according to the new branding standards, updated the copy, and created new icons.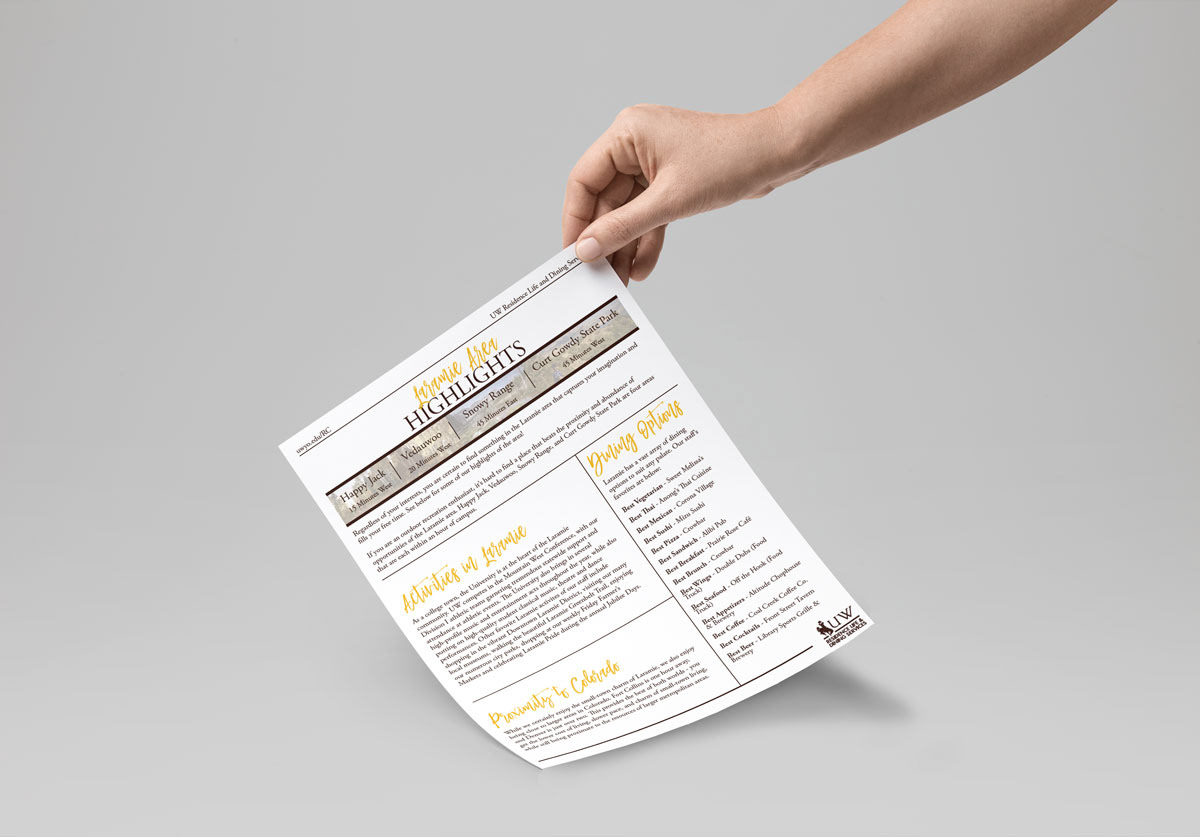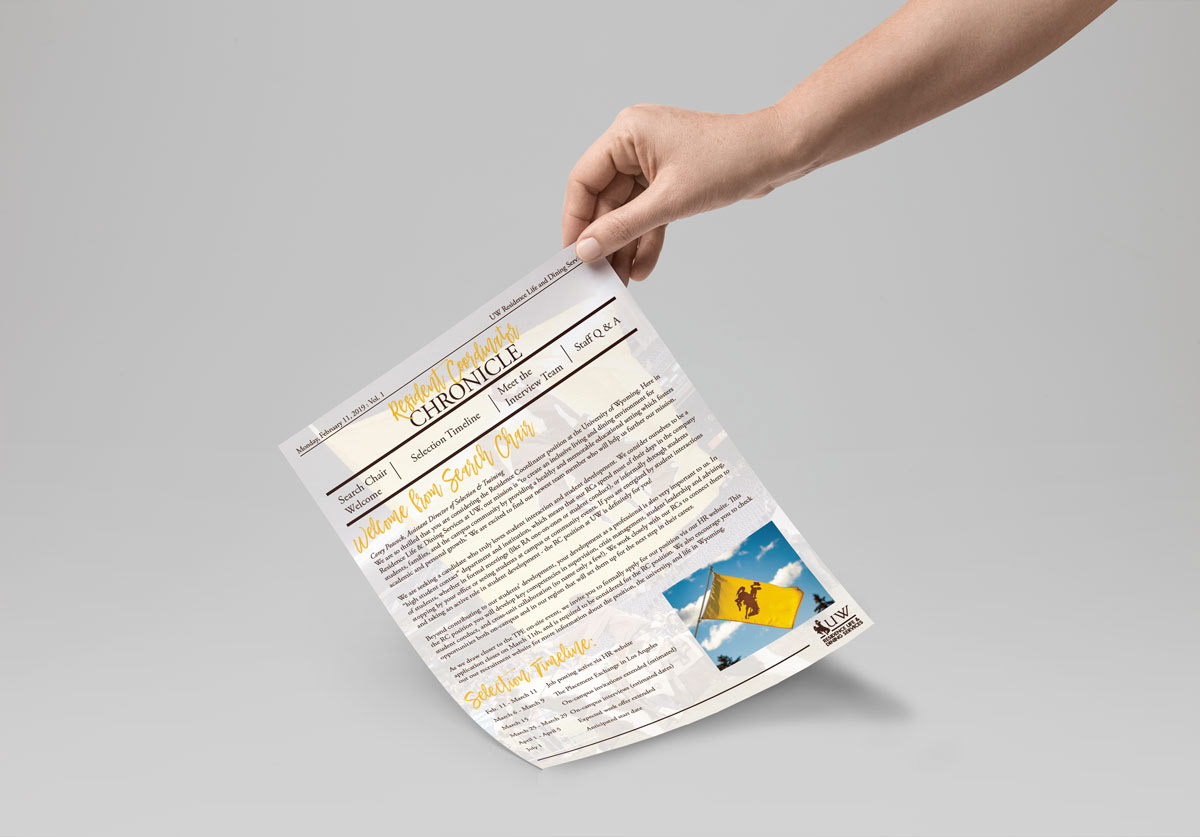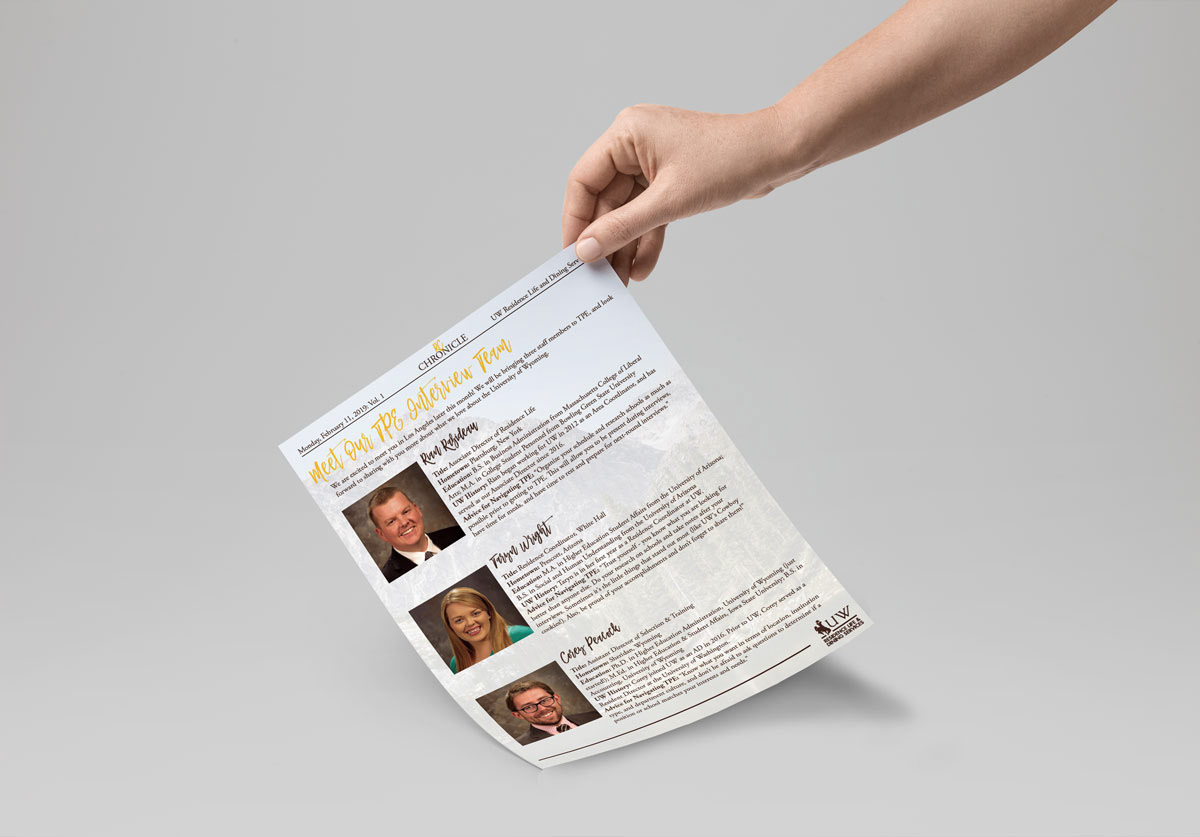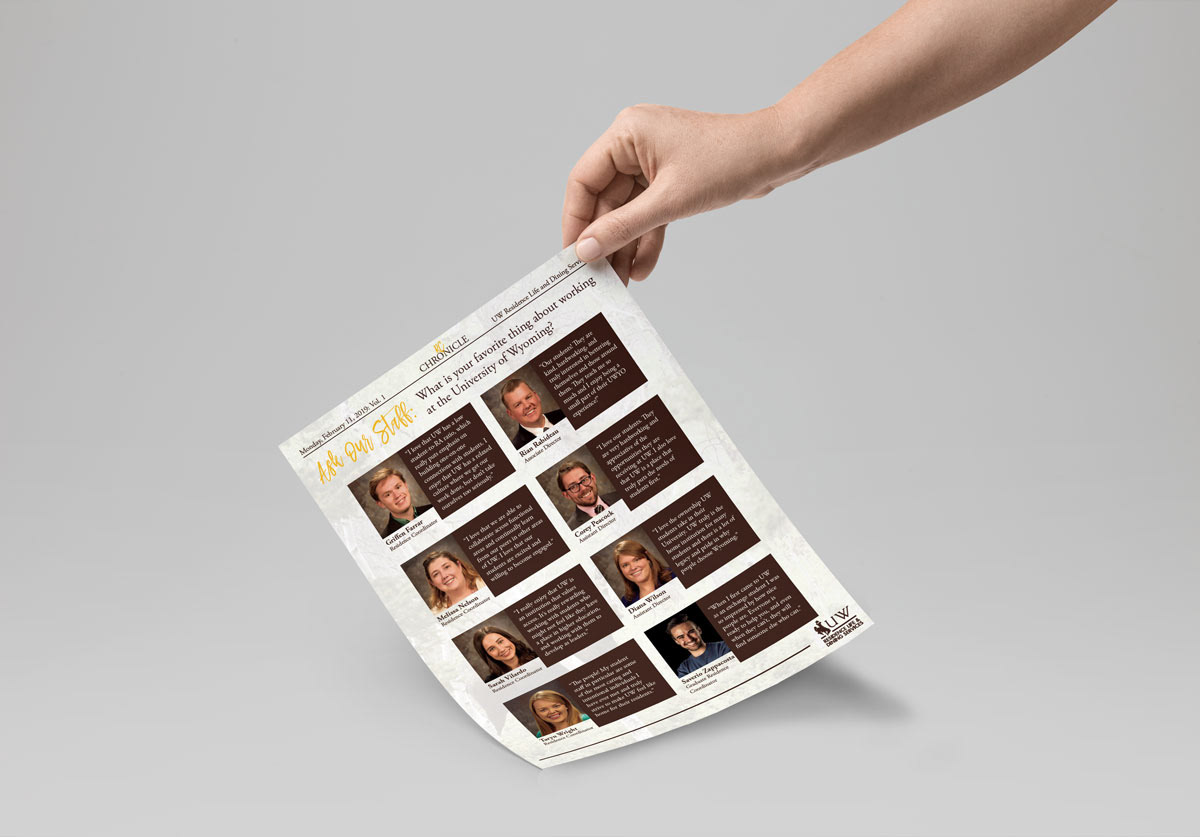 Residence Coordinator Chronicle | UW Residence Life & Dining
University of Wyoming was headed to The Placement Exchange and needed a template for their PDF newsletter they would send out to potential candidates prior to the event. I designed the layout and formatted the text for each volume they sent, along with informational one page sheets.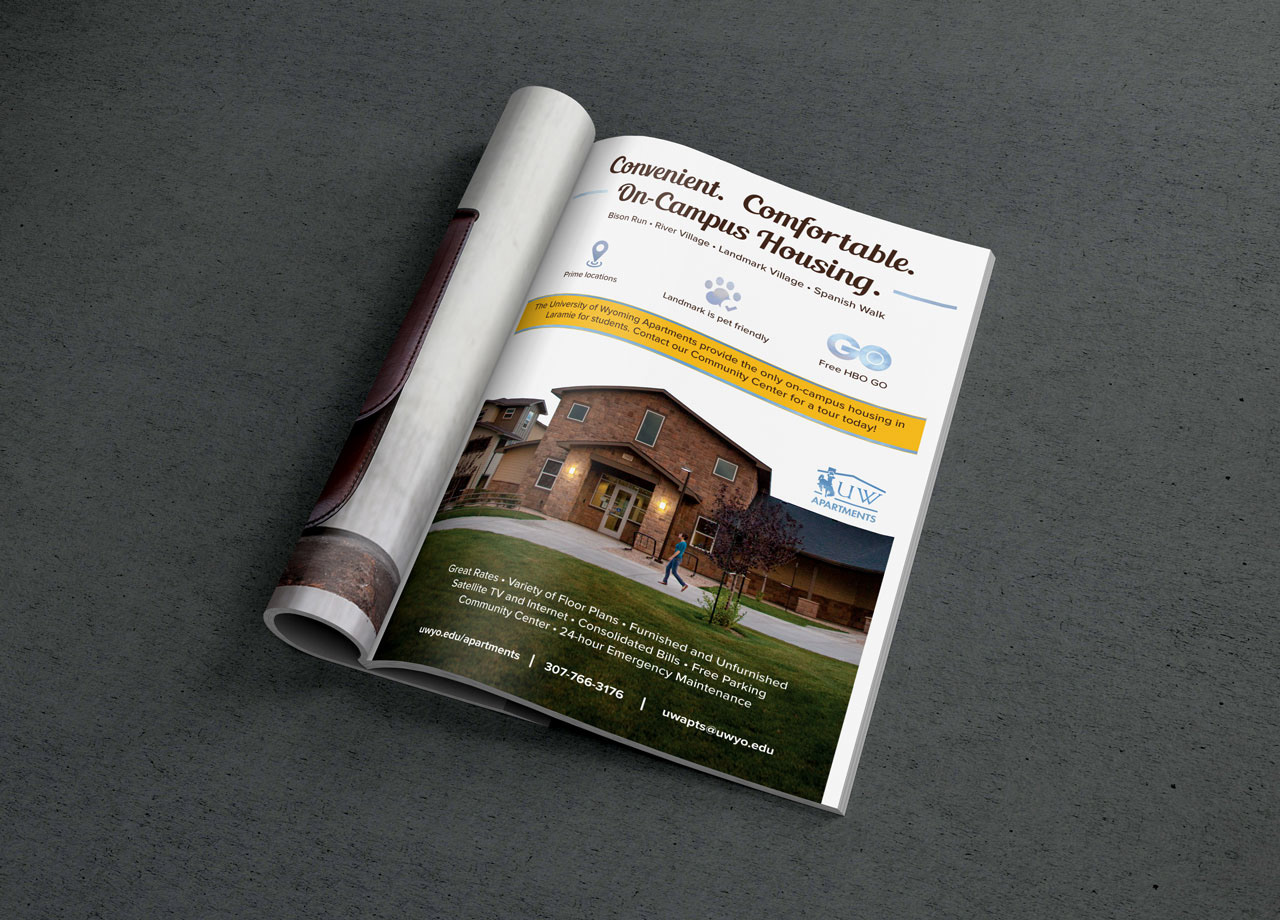 University Apartment Ad | UW Apartments
This ad ran in the Laramie Living Magazine in 2018.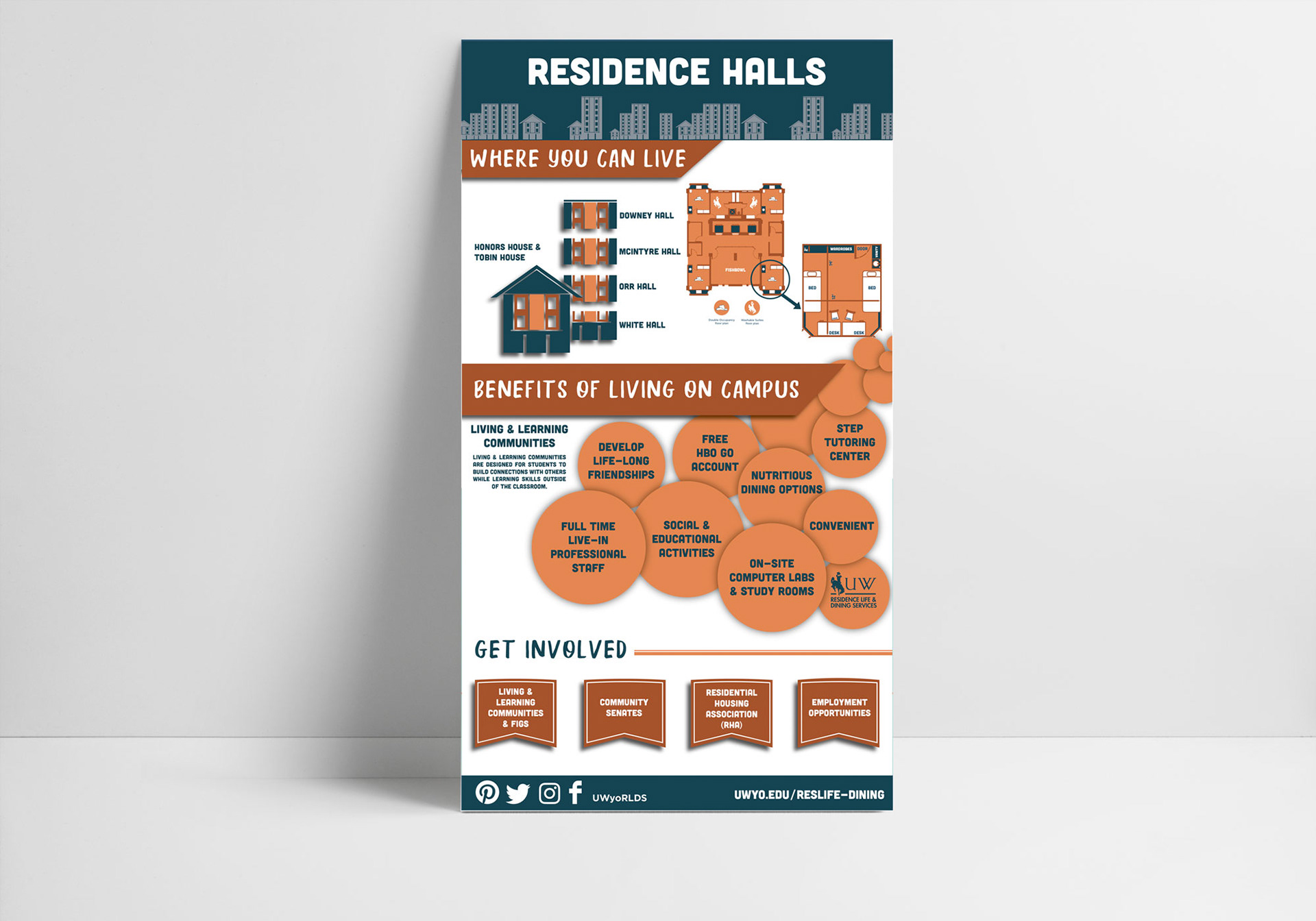 Table Top Displays | UW Residence Life & Dining

This series of table top displays would be used at orientation or tabling events to attract and inform new students to learn more about the University of Wyoming.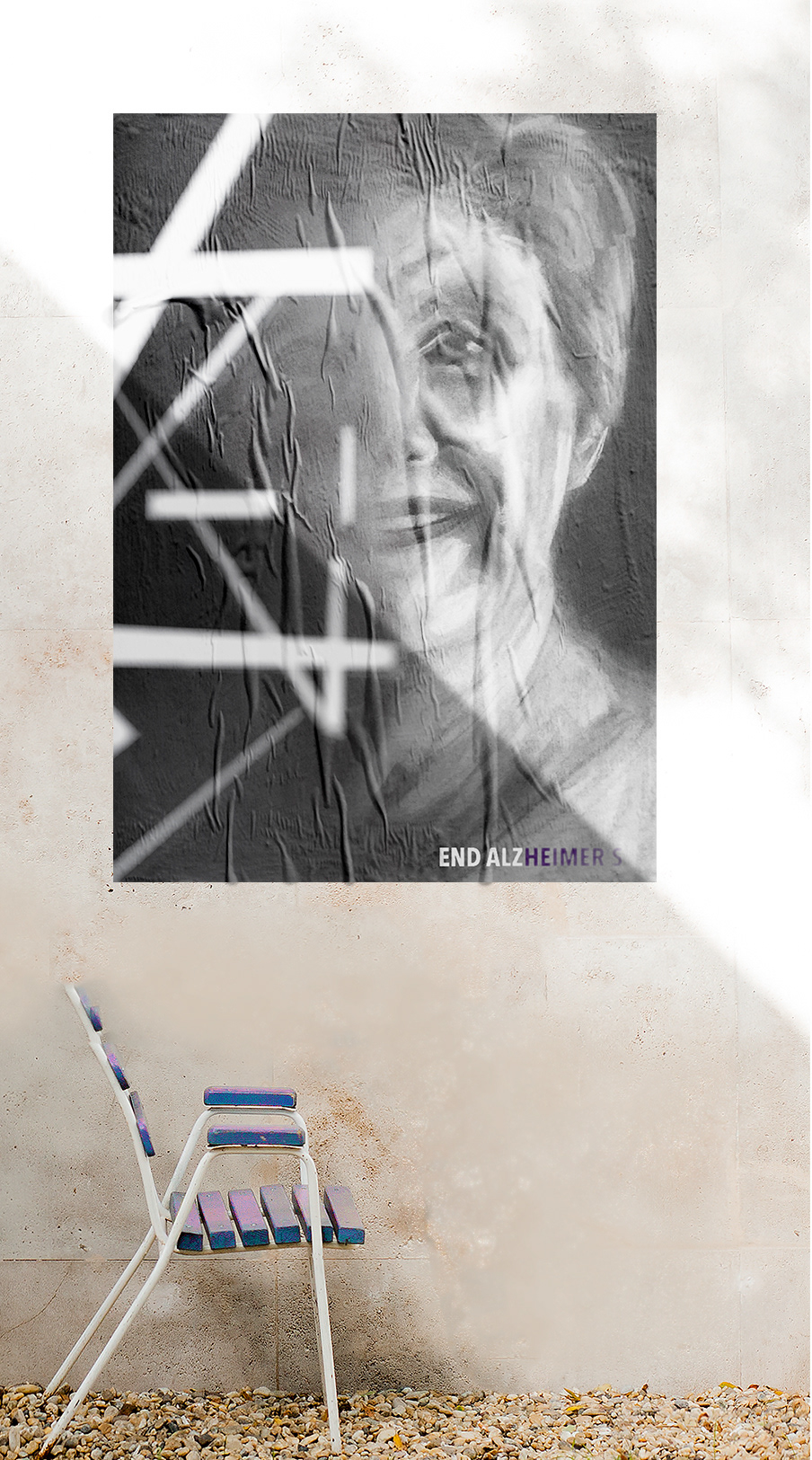 End Alzheimer's | Personal Poster Project
This poster was based on a personal project. The illustration was created in charcoal and then altered digitally in Photoshop.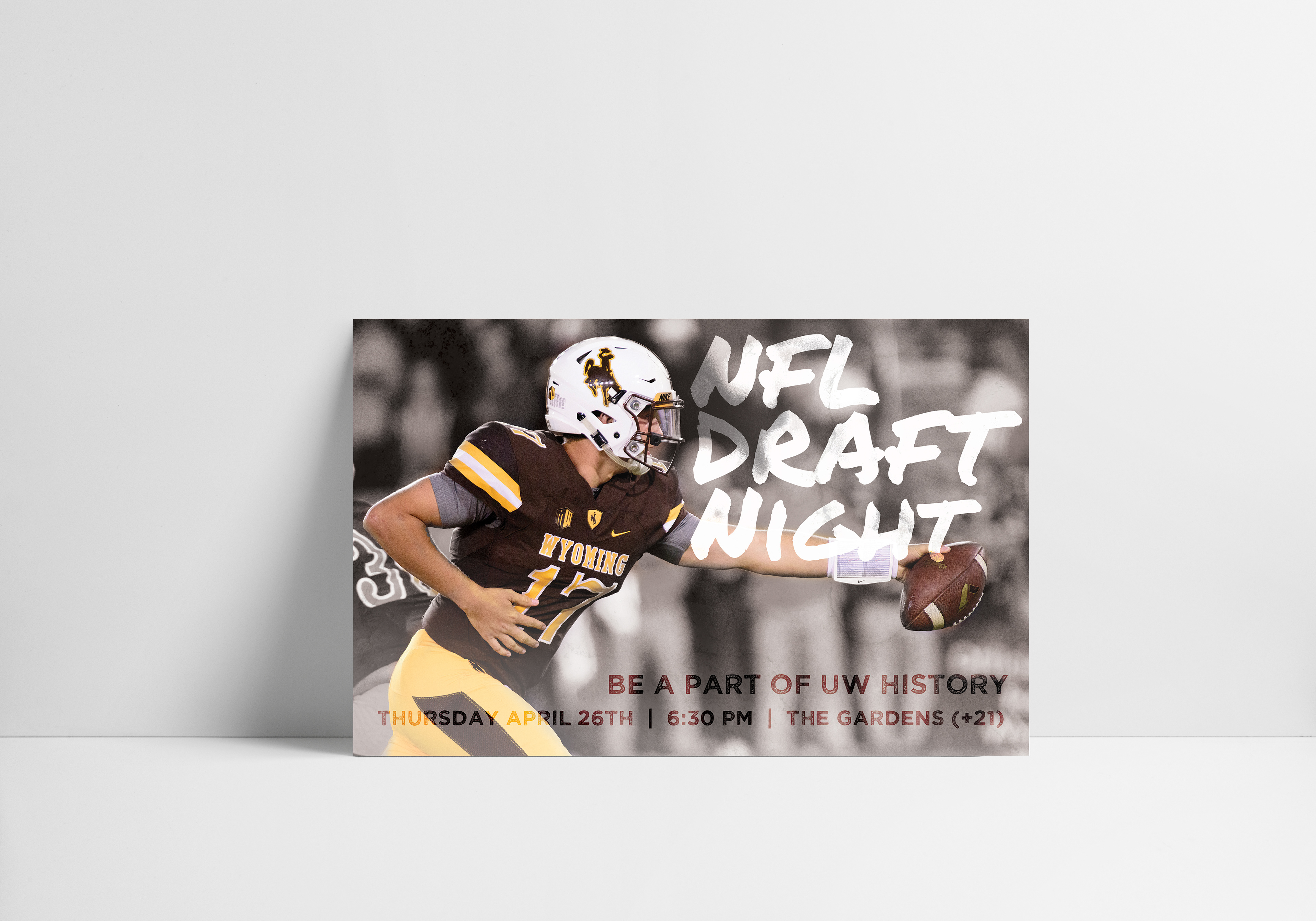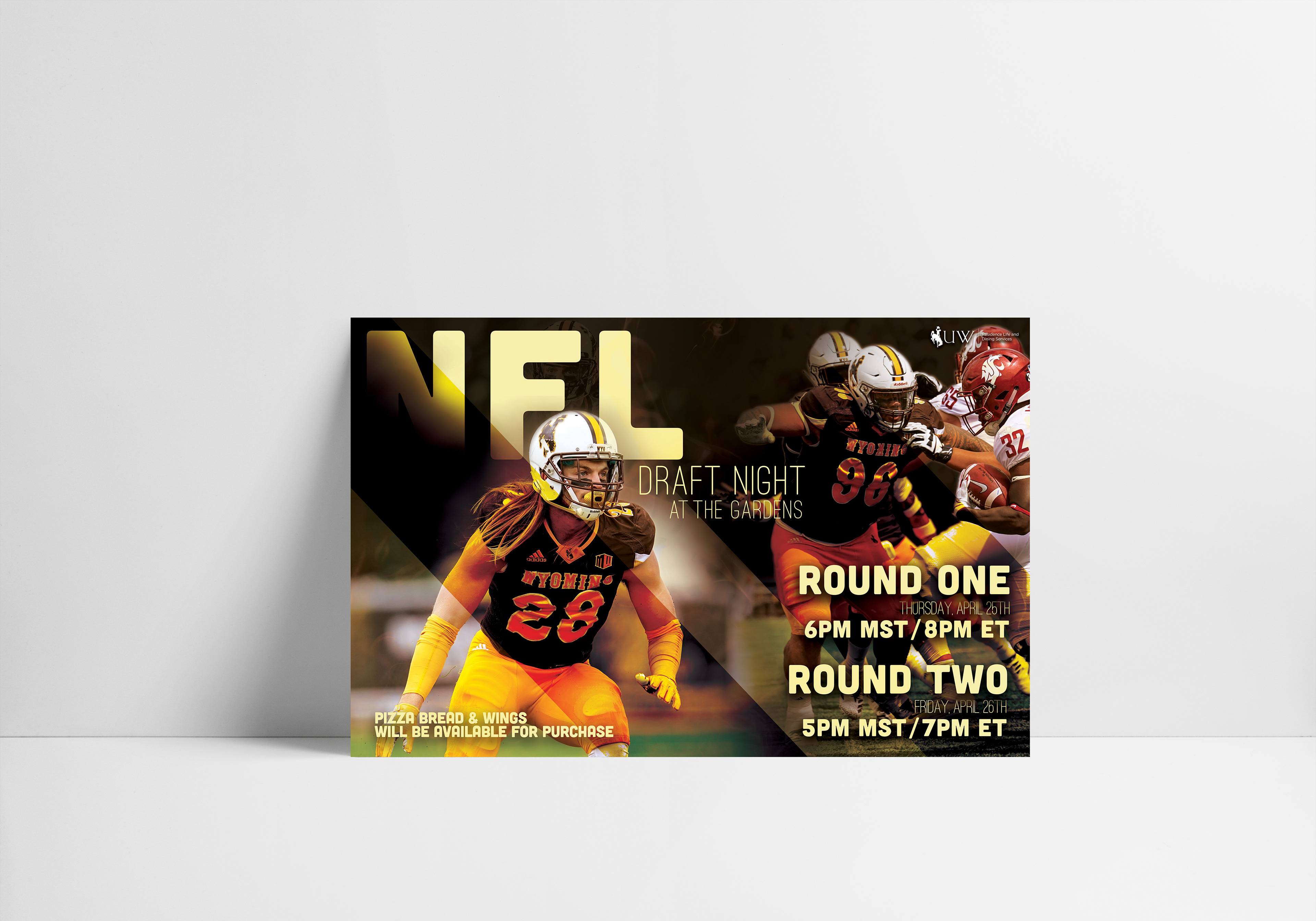 NFL Draft Watch Party Poster | UW Dining
2018 Poster (left) and 2019 Poster (right).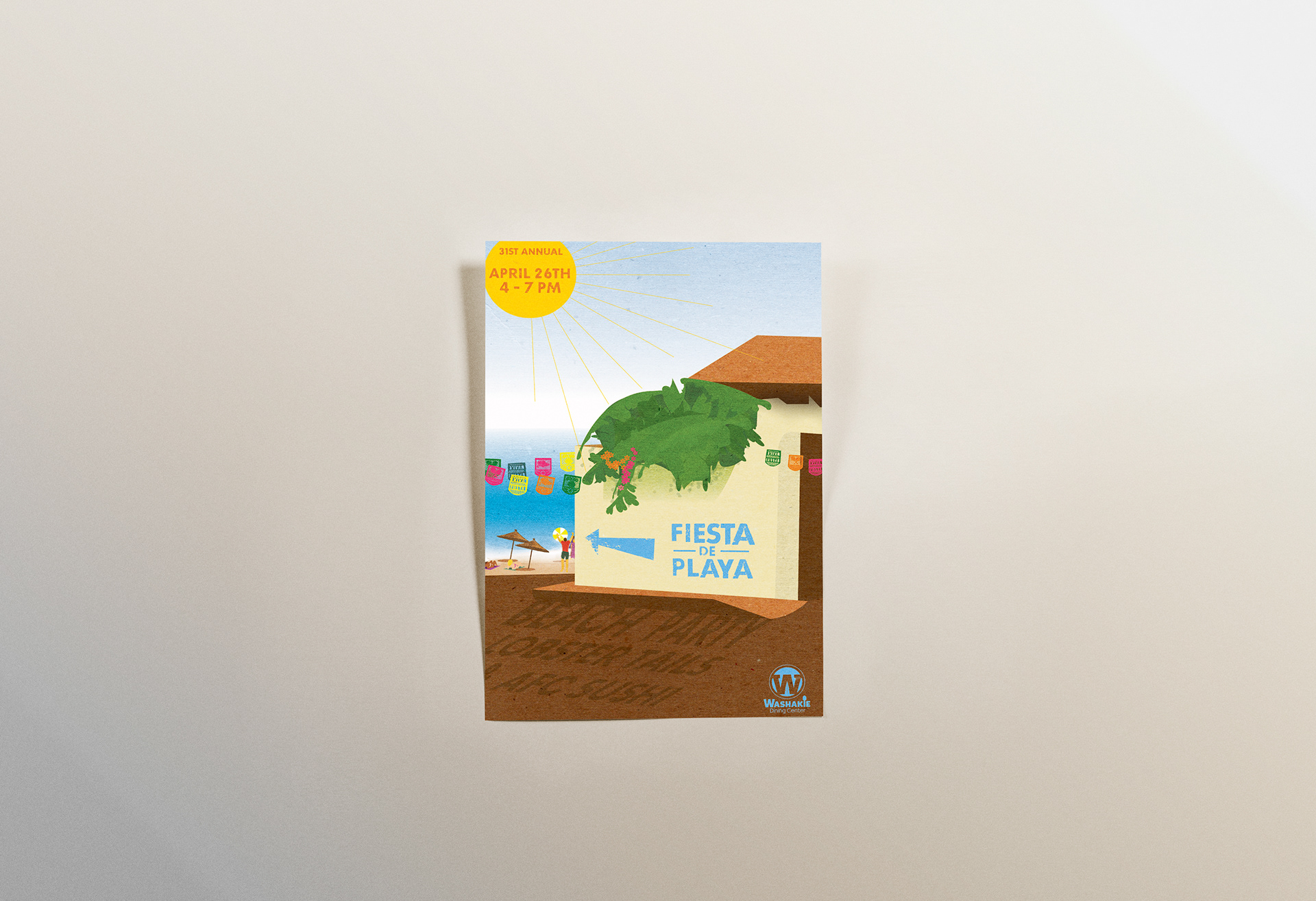 Beach Party Poster | Washakie Dining Center
This design features an illustrative style using vectors and Photoshop overlays. 
Would you like to know more about these projects?
I'd be happy to talk more about them.