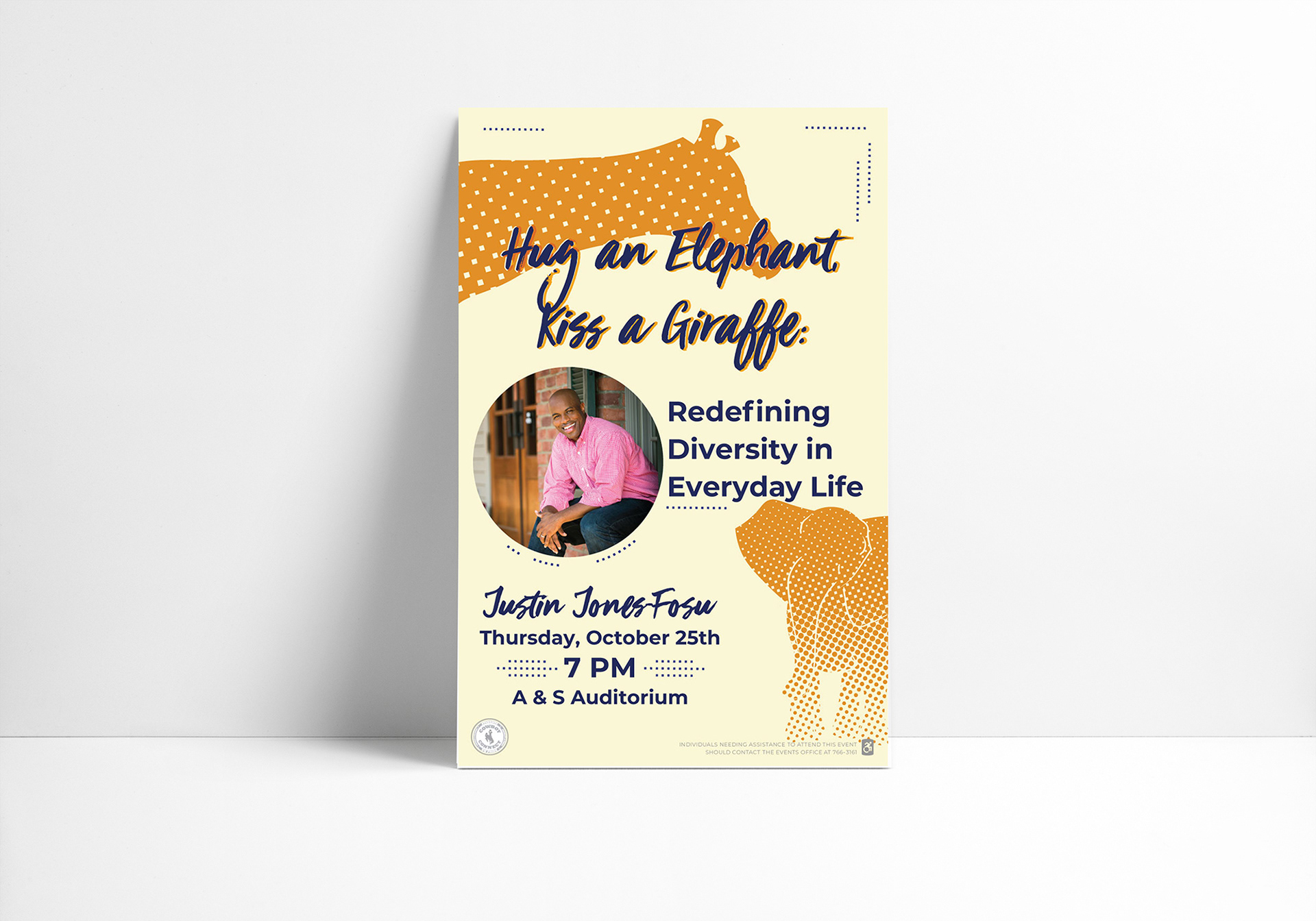 Justin Jones-Fosu was brought to the University of Wyoming campus to deliver a talk on diversity, and we needed to get students interested in attending the event. Along with boosting attendance, I wanted to get students talking about and responding to it also. 
Graphic Asset Creation: 2 days
Marketing Timeline: 1 month
Adobe Illustrator, Facebook Ads, Instagram, Snapchat GeoFilter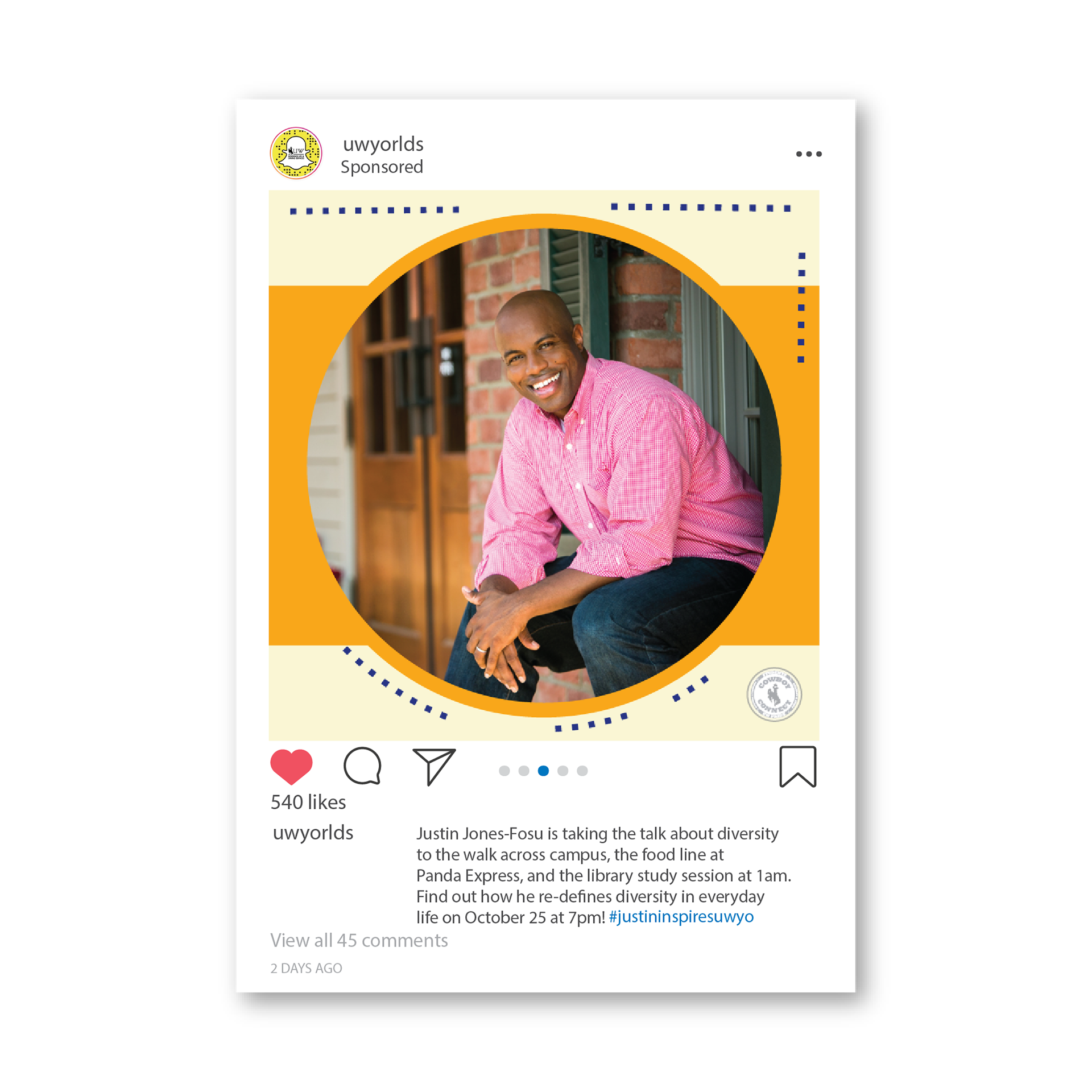 Research and Asset Creation
After researching the speaker's message, brand colors, and watching videos from past speaking events, I put together a marketing plan and began creating the graphics. The graphics included a poster, social media image, Instagram highlight, Facebook event, and Snapchat Geofilter.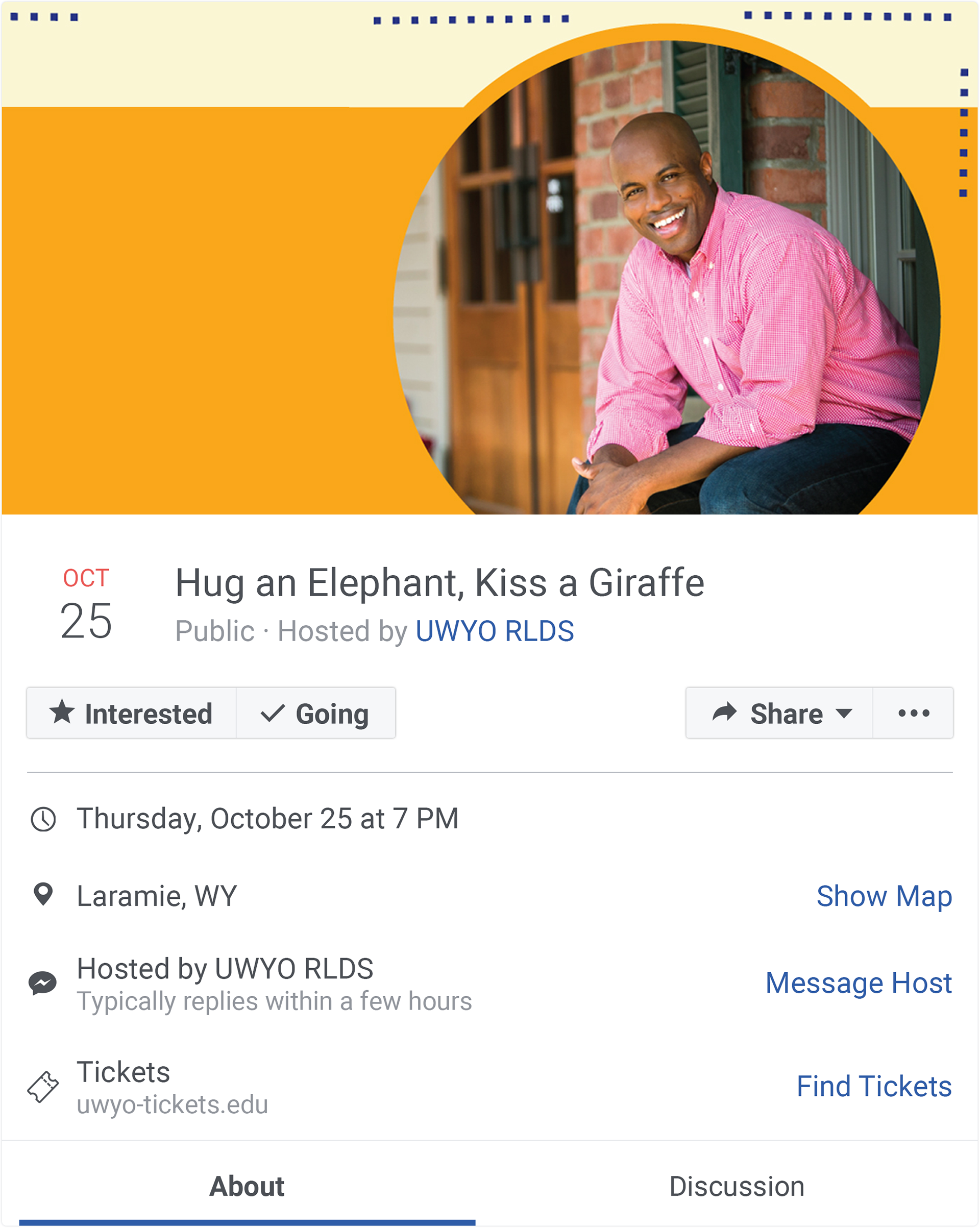 Marketing Plan
To garner interest prior to the event, the Instagram highlight would be used to collect videos and photos such as: students submitting their best elephant or giraffe drawings using the brush tool in the application, interviews with students about what diversity means to them, and behind the scenes shots prior to the event. The Facebook event space would be used to share informational videos from Justin's social media and website, as well as additional information about diversity.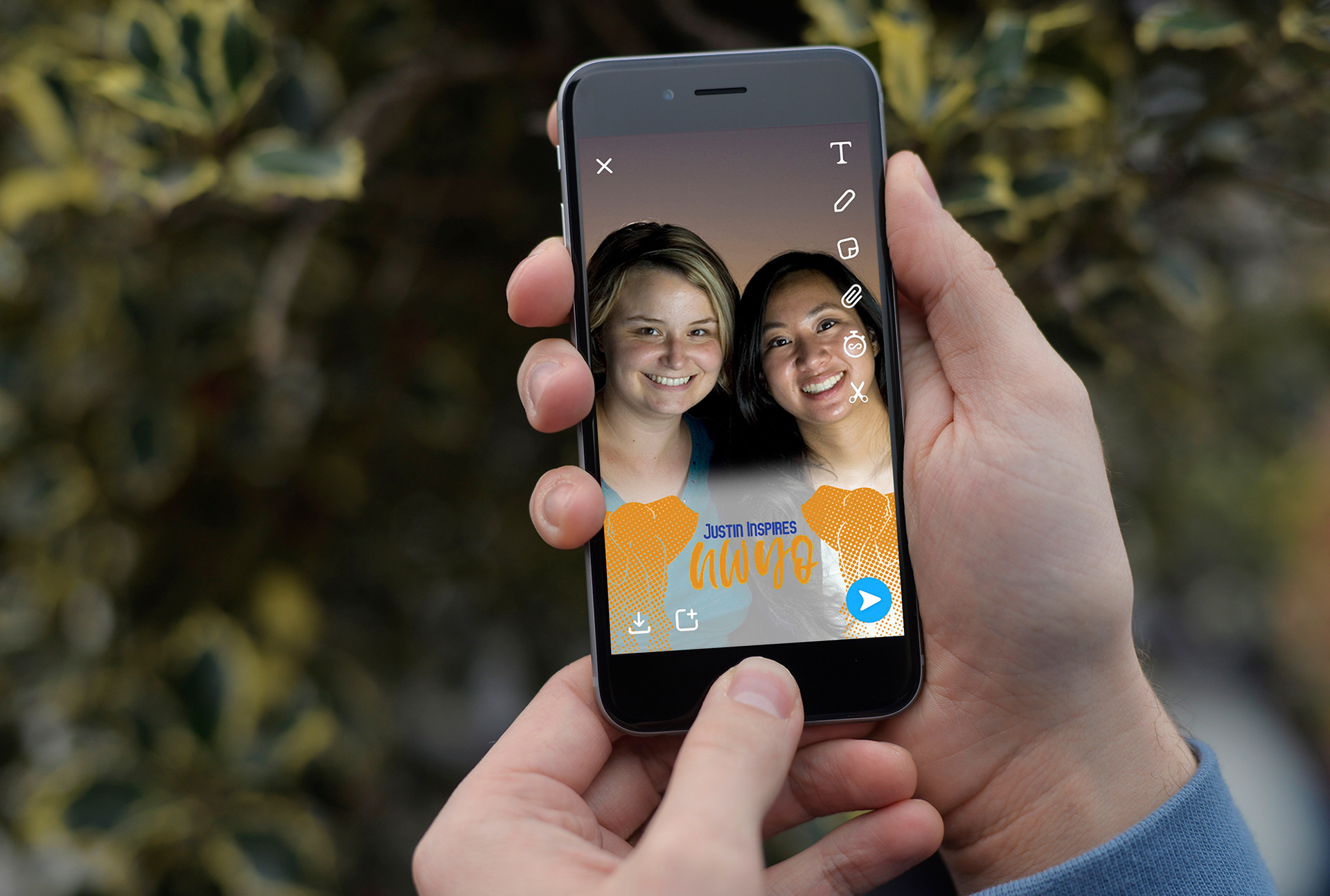 Analyzing Results
The results of the campaign would be analyzed by collecting information from the event hashtag #justininspiresuwyo.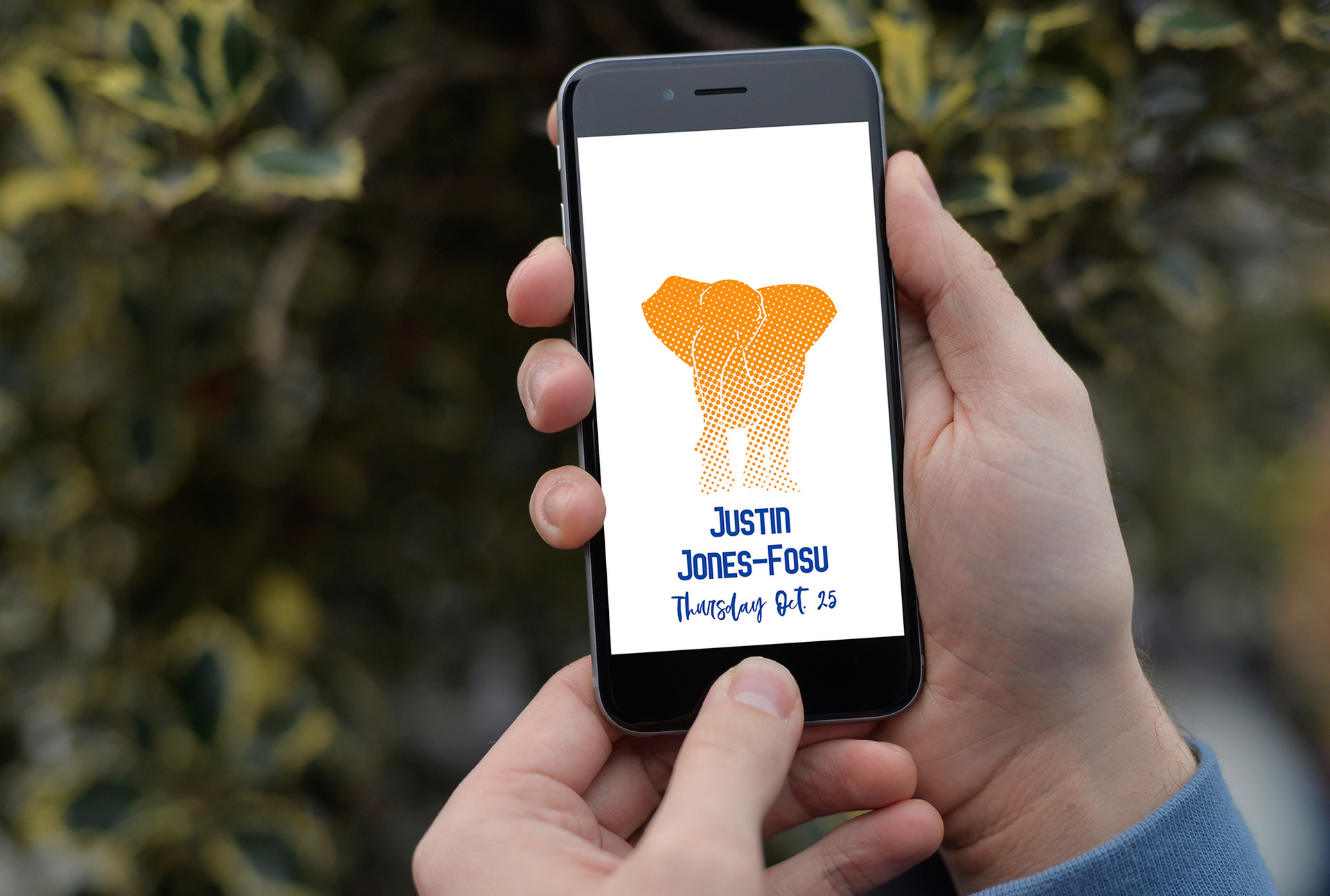 Would you like to know more about this project?
I'd be happy to talk more about it.